Day 2: Advent Calendar #JusticeforLB
Day two of the JusticeforLB Advent Calendar introduces our first collective action that everyone is welcome to join in with.

Tonight at 8:30pm there will be an online chat between We Learning Disabilities Nurses (@WeLDNs) and JusticeforLB supporters. It will be a chance to discuss with learning disability nurses what they think of the first draft of the LB Bill. We will discuss what they agree with, what they disagree with, and where they think we could improve the draft.
WeLDNs chats are open to everyone, you just need to join in on twitter tonight, adding the hashtag #WeLDnNs to your tweets. We hope to see lots of you there. There is a guide to how to take part that We Nurses have produced here.
Additionally today we have included a drawing done for us by Graphics on the Go. It speaks for itself. Thank you Caron.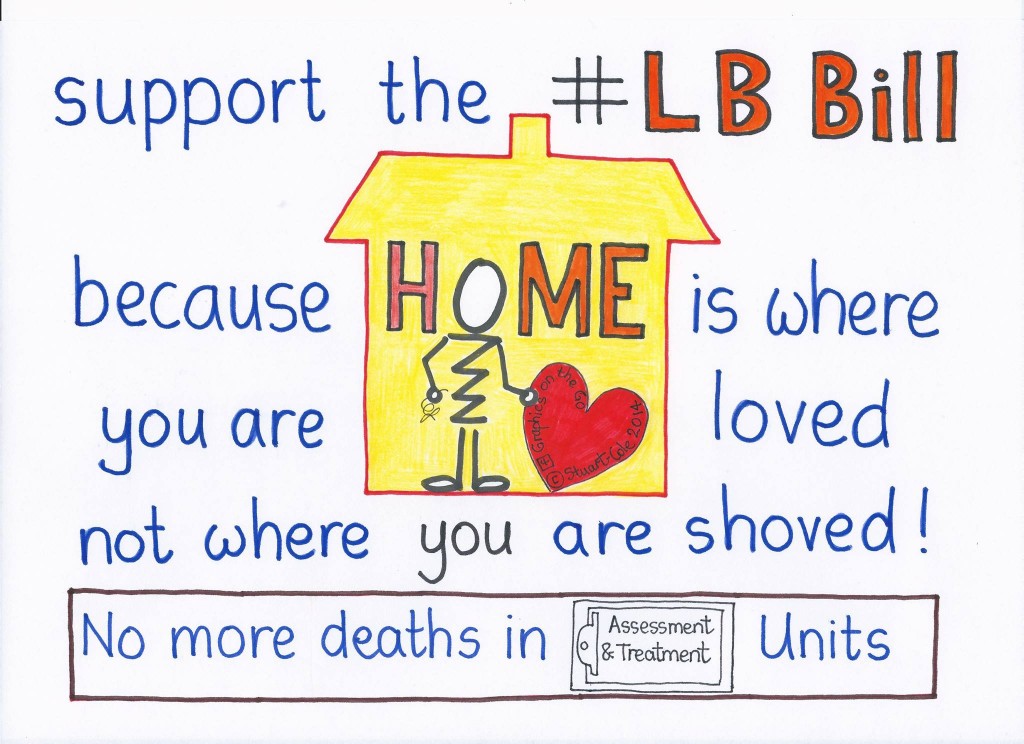 If you'd like to pledge your support to the LB Bill you can do so here.