Day 9: Advent Calendar
Day 9 of the #JusticeforLB Advent Calendar is a very exciting day for us. We are absolutely delighted to be able to share that the Justice Quilt, stitched during #107days will be displayed at the People's History Museum, Manchester for three weeks next April.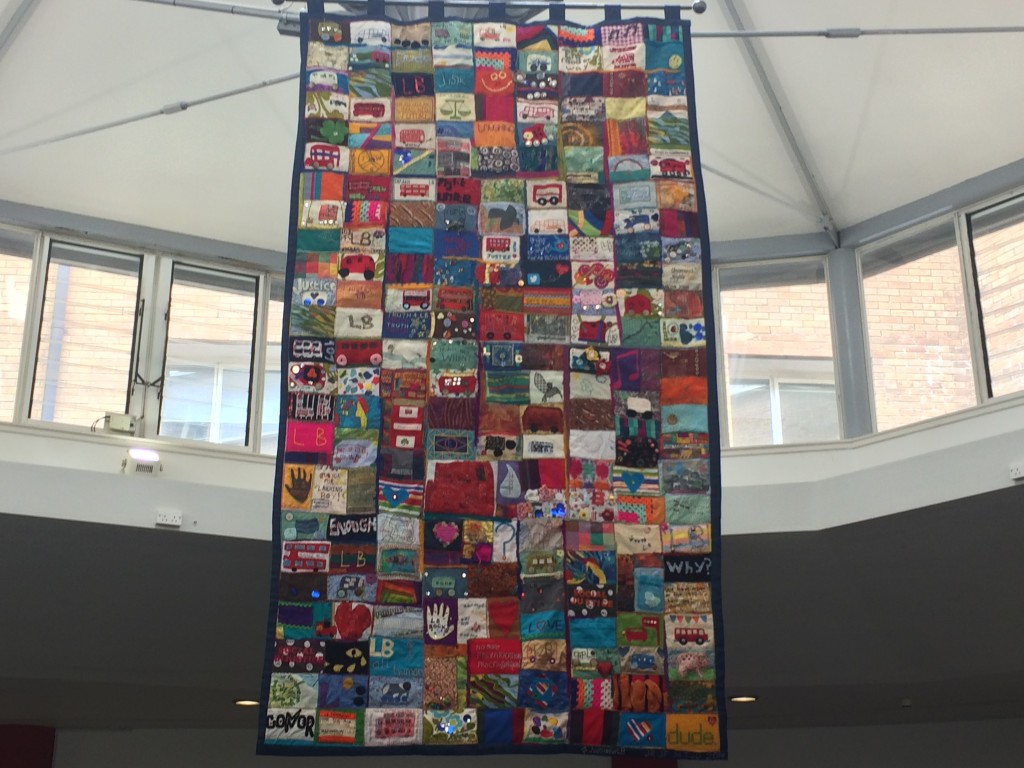 We can also reveal that it will feature in the January edition of Embroidery Magazine. Janet Read, quilter extraordinaire with Janis Firminger, Jean Draper and Margaret Taylor, shares the story of the creation of the Justice Quilt, raw outsider art that brings together hundreds of patches from across the globe.
We have yet to finalise other venues for the Justice Quilt tour, but we wanted to share with you a close up view of a small handful of patches:
2 responses to "Day 9: Advent Calendar"