Dr Valerie Murphy MPTS Tribunal: Determination of facts
An hour ago, at 8:30pm on a Friday evening, the tribunal members in the fitness to practice of Dr Valerie Murphy case reconvened in public to share their determination of facts. It is available to download here.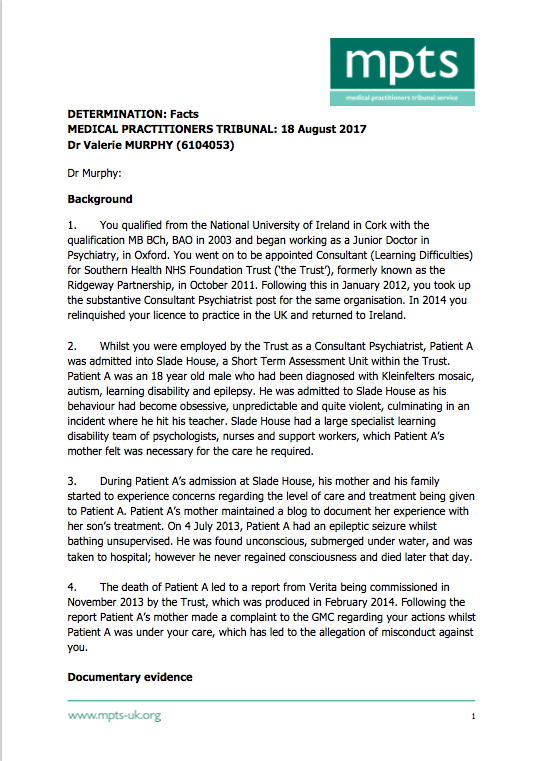 Any thoughts or comments very welcome below #JusticeforLB hive mind, do your worst.
5 responses to "Dr Valerie Murphy MPTS Tribunal: Determination of facts"