Walking the #CaminoLB – Santander to Avilés with a cardboard bus
A month ago we shared the news that #JusticeforLB was going European for International Day of Disability in December. We are delighted to now be able to share with you the route that the LBBus will take to get there: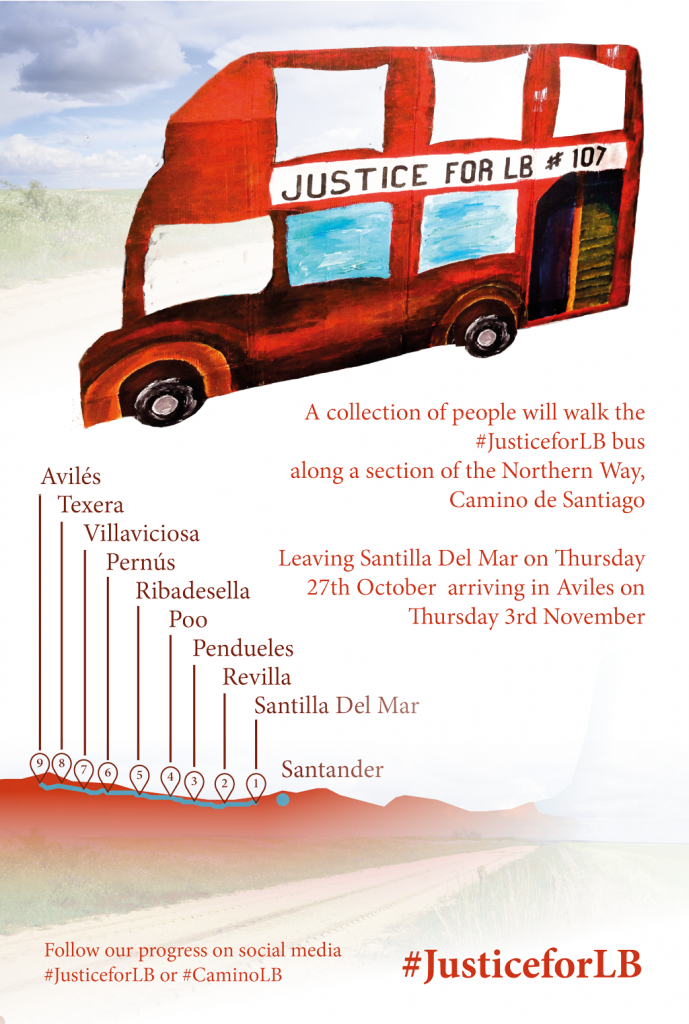 Training has started; we've hit our fundraising target and discussions are under way to identify My Life My Choice Champs to come. Any one who wishes to come along and join us on the way is very welcome.
The only guarantees are that we will start walking on Thursday 27 October and we'll finish on Thursday 3 November, the rest is flexible. Our intention is to walk as much of the route as possible, but if needs be we will jump on buses or find alternative transport. We have scoped potential hostels to stay in each evening, but the Camino Way is to walk and see where you get to so we're going to go with the flow. Sara and George are getting the ferry over from Portsmouth to Santander and then hopping on a train/bus at Santander, so we will overnight in Santilla Del Mar and start from there. The towns on the route are where we hope to walk to each day. The final three days are shorter days of about 10miles to enable those who can't walk as far to join us.
If you're interested in joining us, or have any questions, then send us a tweet @JusticeforLB or drop us an email. That said, please no more messages from people worried about the bus though, Papa Ryan has it all under control (we think/hope).
2 responses to "Walking the #CaminoLB – Santander to Avilés with a cardboard bus"