Day 21: Advent Calendar
After musical festivities on Day 19, reminiscence and toasts on Day 20, today on Day 21 of the #JusticeforLB Advent Calendar we thought we'd test your campaign knowledge with a gentle crossword.
There are no prizes, just the satisfaction that you are supporting #JusticeforLB. The more people that know about the campaign, and it's history, the better.
You can click on the crossword to open a larger version that is easier to see.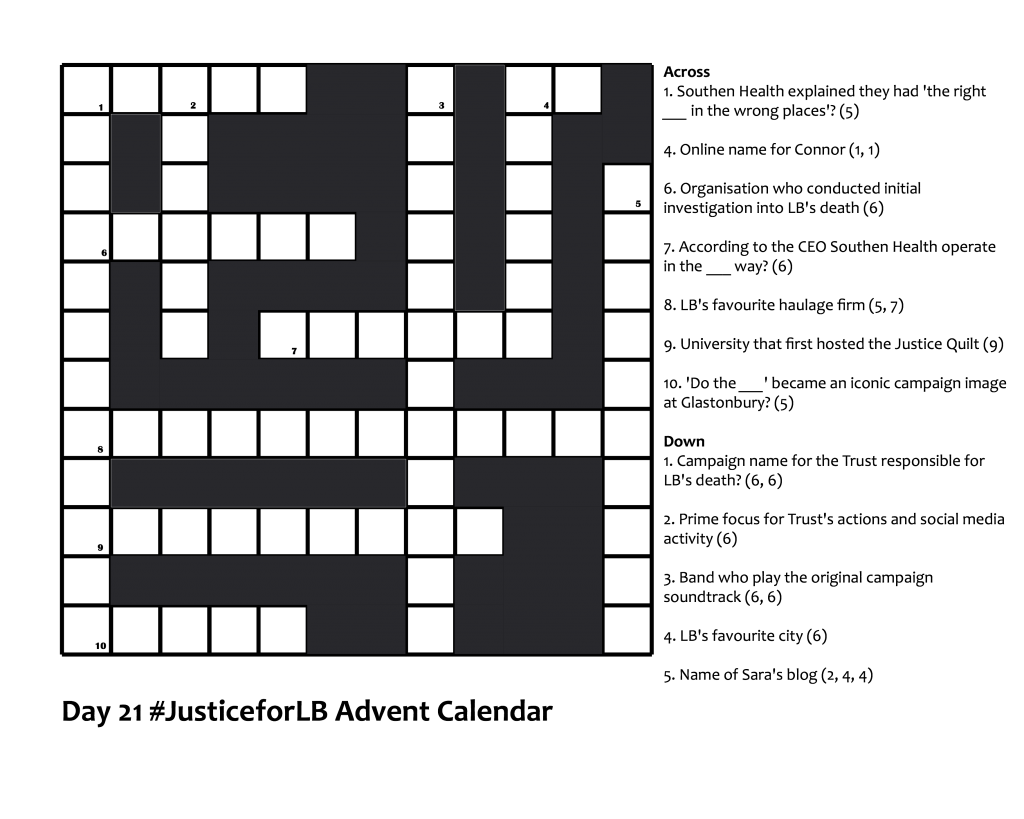 Click here if you wish to see Crossword Day 21 Answers when you're done and let us know how you get on, and don't forget it's for fun, so it doesn't matter if you don't get all the answers!