Dr Valerie Murphy MPTS Tribunal: Decision on Impairment
After yet another afternoon of waiting, Karen, Ally and Ellis were at the GMC to hear the tribunal panel's decision on impairment. They found Dr Valerie Murphy impaired. The tribunal will reconvene Monday 19 February 2018 for three days. There were two determinations, a public one (available to view here) and a private one (not available to us, likely to relate to issues of health or confidentiality).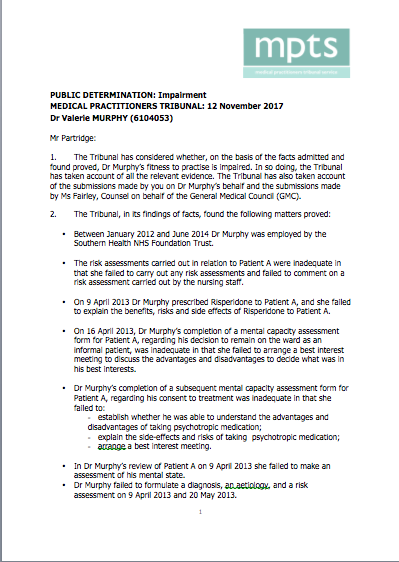 As ever, all thoughts or comments very welcome below #JusticeforLB hive mind, do your worst.
20 responses to "Dr Valerie Murphy MPTS Tribunal: Decision on Impairment"