#JusticeforLB statement on continued failings at Southern Health
Last week we understood that Katrina Percy had resigned as CEO and was leaving Southern Health. We issued this statement, #JusticeforLB statement on Katrina Percy's resignation, which ended:
We wish Julie Dawes the very best in her interim role as CEO and hope that a new executive team can make necessary changes to enable staff across the organisation to provide excellent, patient centred care and support.
Since then it's been made clear that Katrina isn't leaving Southern Health, quite remarkably, or some might argue predictably given the farce of non(leadership) shown, she has been moved into a new role that didn't exist before, for which she is 'uniquely qualified', on the same salary and benefits as she had as CEO.
We have nothing new to say. We feel that we have been here before. Katrina Percy and the Southern Health Board need to be removed. Fresh leadership is required. Tim Smart seems neither smart, nor fair, as detailed in his relationships with governors.
My Life, My Choice have today written to Smart, officially withdrawing their support, an unprecedented move in the history of their organisation. You can read their letter here, this section particularly resonated: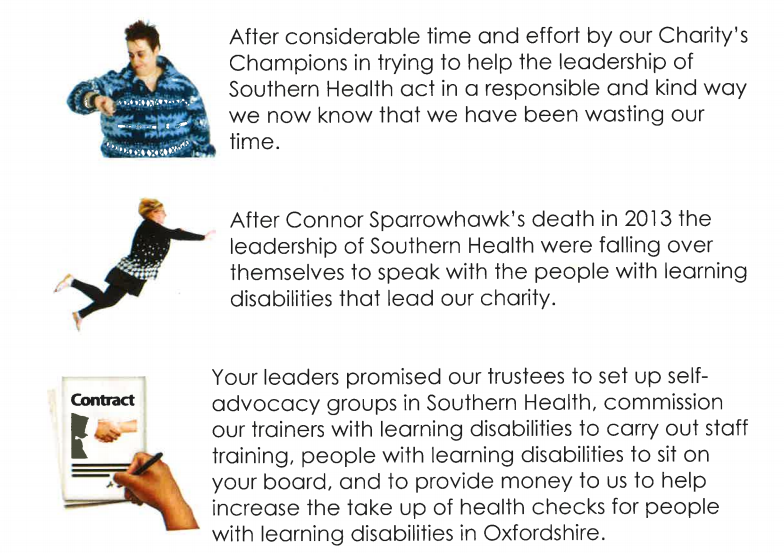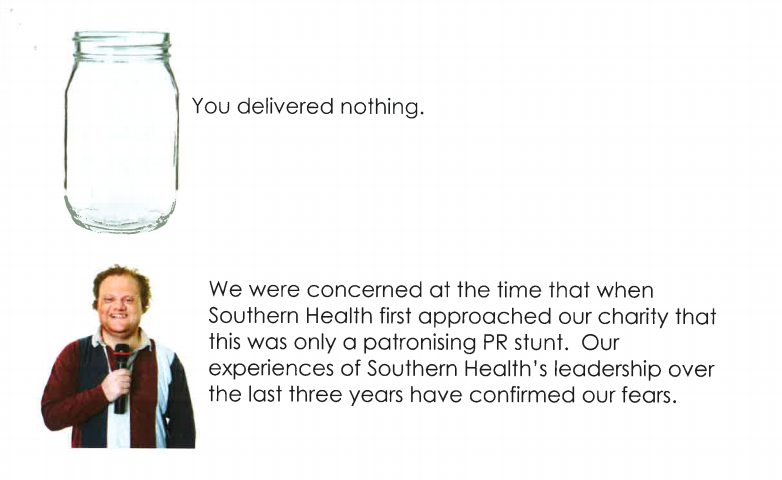 There have been so many false promises, so many reports ignored, so many platitudes, yet no learning. The focus of attention should be the hundreds of patients who died in Southern Health's (non)care, whose deaths were not even investigated. The focus should be on how the CEO and the Board could ignore the warning of family members, Coroners, CQC inspectors, MPs, their own Governors.
This farce has to stop. NHS Improvement have clearly shown that they, and their mouthpiece Tim Smart, are not fit for purpose. The only way forward is a truly independent public inquiry focused not just on what went wrong at Southern Health, but how the NHS system worked to hide and diminish it. Nothing else will do.
3 responses to "#JusticeforLB statement on continued failings at Southern Health"